As already described in an earlier article, SEPA is quite different at the national level. The National Bank of Lithuania is very popular with FinTechs with an e-money license and has long since ceased to be an insider tip. It provides the CENTROlink service, with which payment transactions with the Eurosystem are possible. This article explains how CENTROlink works with SEPA and the main differences to the Bundesbank's SEPA Clearer.
Who uses CENTROlink for SEPA?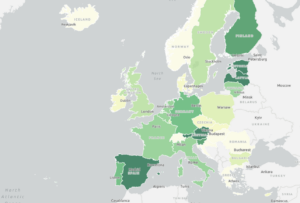 Normally, a national bank provides its established banks with a clearing system for national payments. This infrastructure is expensive and the volume is small, especially in small countries. The costs rest on few shoulders.
Hardly anyone is interested in doing business in Lithuania with almost 3 million inhabitants, but all the more so in access to over 500 million EU citizens in the SEPA area. The National Bank of Lithuania created a real-time transactions system to attract foreign financial service providers. Banks and e-money institutions can use CENTROlink to send and receive payments in the SEPA area comparatively easily, and to create and issue IBANs "instantly".
The ability to quickly keep "other funds" in a SEPA bank account enables a number of lucrative business areas. Of course, the money laundering regulations of the EU apply to FinTech companies, but the Lithuanian supervisory authorities seem to be relatively open to new business ideas.
CENTROlink, SEPA and ISO 20022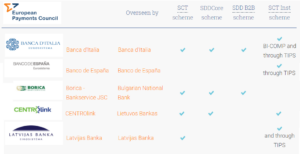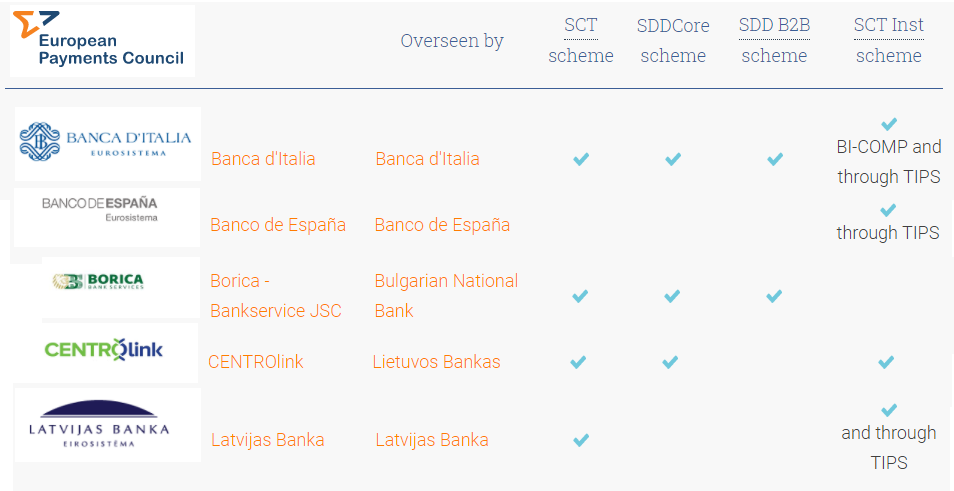 Like all state of the art financial transaction systems, the Eurosystem is based on ISO 20022. As a connected system, this also applies to CENTROlink, but with clear "peculiarities" in the interpretation of the formats. Incidentally, the transactions are first transferred to EBA Clearing and therefore only reach TIPS indirectly.
The complete focus on individual transactions, which always receive a confirmation of receipt, is also unusual. The service is designed for 24/7/365 operation. The system follows the processes of the SEPA Instant Payments even with a normal transfer (SEPA credit transfer) or a direct debit (SEPA direct debit). The processing of B2B direct debits is not part of the service.
Compared to the settlement system of the German Bundesbank (EMZ, SEPA Clearer), with its focus on processing bulk files and limited operating times, CENTROlink appears very advanced. The SEPA Clearer also dispenses with a transaction confirmation, since any transmission errors are intercepted during transmission via EBICS or FileAct.
The different orientations also become clear when looking at the prices: up to 100,000 transactions worth up to €1 billion can be submitted to the Bundesbank in a bulk file. However, only €0.0025 is charged for clearing.
CENTROlink charges €0.01 per single transaction (SCT or SCT Inst) and even €0.05 for direct debits. The business models of FinTechs are certainly more likely to withstand these fees than real bulk payments with large transaction volumes.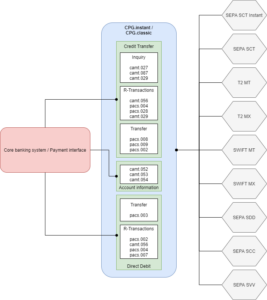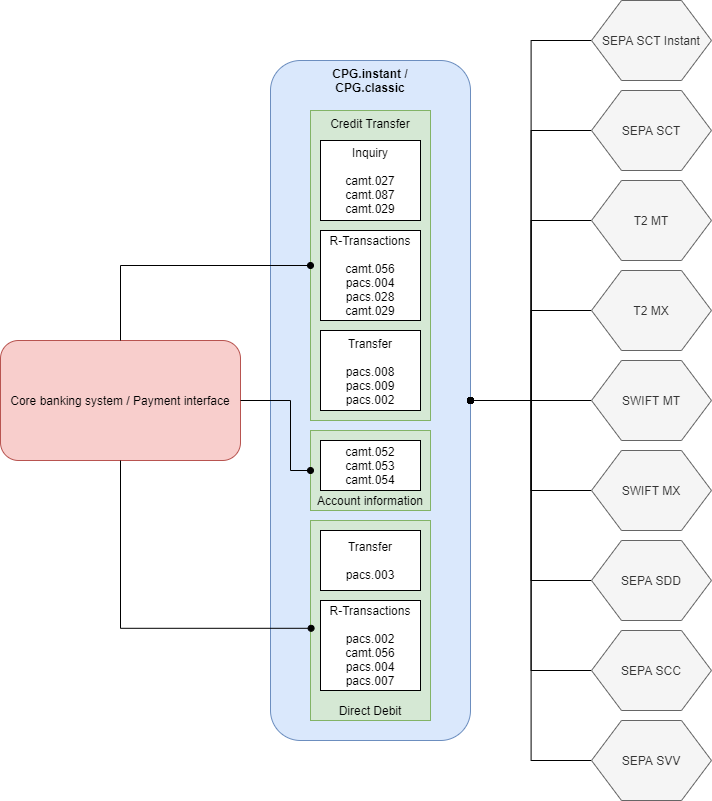 Modern payment systems such as CPG.classic not only allow different core banking systems to be used in parallel, but also clearing systems. Speed ​​and costs for SEPA payments can thus be balanced and new business models and partnerships can be implemented more quickly. If you need more information please use our contact form.