Banks are increasingly using cloud solutions to improve their flexibility and reduce operating costs. This approach is also suitable for TIPS participants who want to manage the change from SEPA Credtit Transfer to SEPA Instant Payment. How a Payment as a Service (PaaS) model for TIPS can work and what advantages it offers is explained in this article.
Payment as a service – just a trend?
The increasing dynamics of IT technologies, the low interest rates, increasing regulations and decreasing customer loyalty make it more and more difficult for banks to survive in the market. On the one hand, it is important to react quickly and flexibly to requirements; on the other hand, investments must not be wasted in the wrong place.
The "as a service" approach enables products to be brought to market quickly without high basic investments. If the business model proves itself, the solution can be adopted into your own IT landscape without any time pressure. If the expectations are not met, the activity will be scaled back or stopped.
There are also payment as a service solutions for payment systems that are increasingly being used.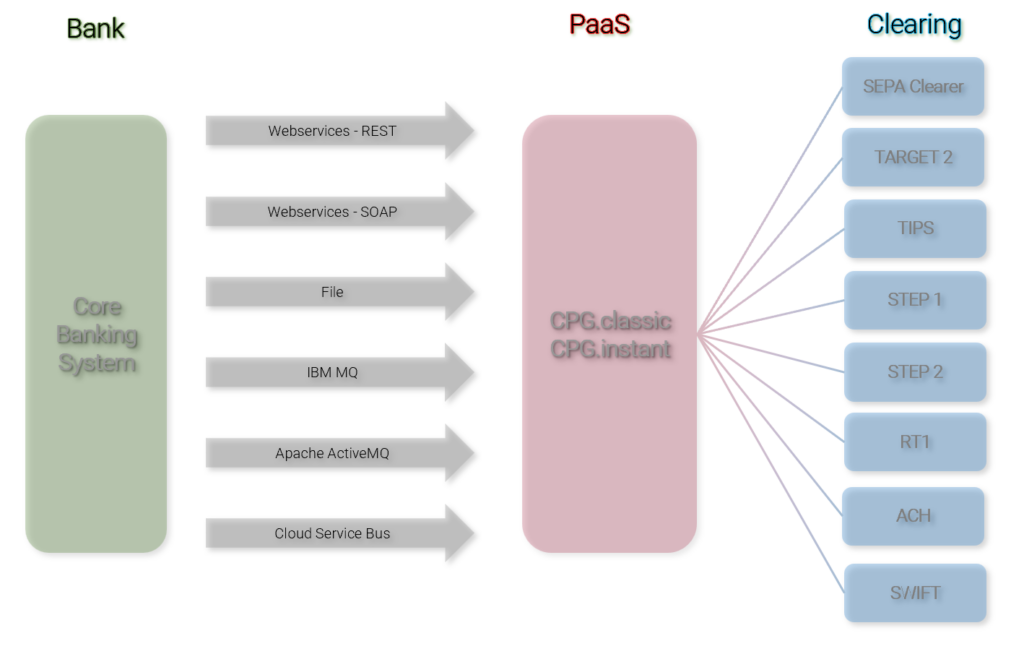 Payment as a service for TIPS
The spread of instant payment payments in the EU has so far lagged behind expectations. The EU Commission is therefore considering forcing the banks to make appropriate investments by law, but the profitability of these is still unclear. Whether real-time payments will become an important competitive factor for private and corporate customers is a controversial issue. After all, it can be said that real-time transfers will not disappear from the world of payments, any more than ISO 20022 will.
In such an uncertain situation, it is ideal to rely on a "cloud native" solution: if the system is very successful, the system scales at will, if the course is disappointing, the operating costs remain low.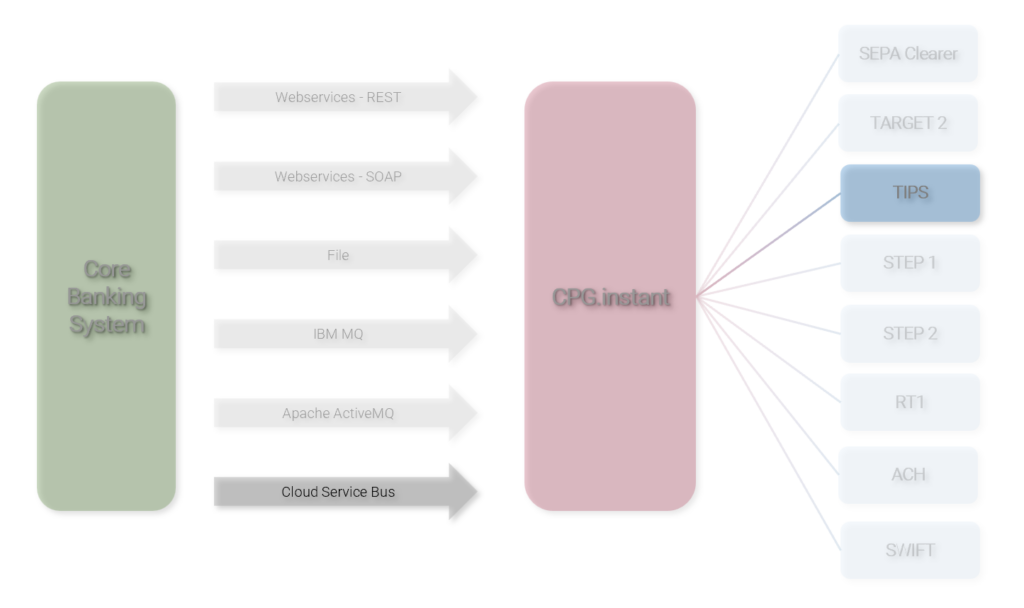 In modern payments systems such as CPG.classic, functions can be used in isolation to supplement an existing system. The usual advantages of cloud solutions also come into play here:
quick implementation
no modification of existing systems
no data center investment costs
lower, usage-dependent operating costs
short contract terms
high reliability
PaaS can therefore be a cost-effective and fast interim solution for TIPS participants, or the entry into a future-proof IT infrastructure.