Customer loyalty systems have been around for a very long time and in many different variants. Where in the past paper snippets were stuck in discount booklets and later colorful plastic cards were distributed, today it is mostly "mobile apps" that create incentives for customers.
There are countless ideas and approaches for such systems, but one hurdle has so far held back creativity: the transition from the virtual to the physical world becomes cost-intensive and time-consuming.
With the App at the Touchpoint
If a customer appears at a certain location, he should "experience" something special as part of customer loyalty:
Discount on his purchase
Redeem a voucher
free parking
Access to the VIP Lounge
a free drink at the machine
and much more
The more valuable this experience is, the more it must be ensured that no fraud is possible.
New approach to the Customer Loyalty System
When switching from the customer card to the mobile app, one thing has remained the same: the touchpoint communicates with the customer loyalty system for authentication. In order to be able to grant a simple discount, it must be integrated into the existing NFC or QR code infrastructure at the checkout. Communication with the customer loyalty system then takes place from there.
Instead of this conventional method, the customer's smartphone can also be used for communication. Only a small device is required at the touchpoint that encrypts the identification of the touchpoint and transfers it to the mobile phone (Bluetooth LE). The security level of this system also allows payments (e.g. SEPA Instant Payments) to be processed.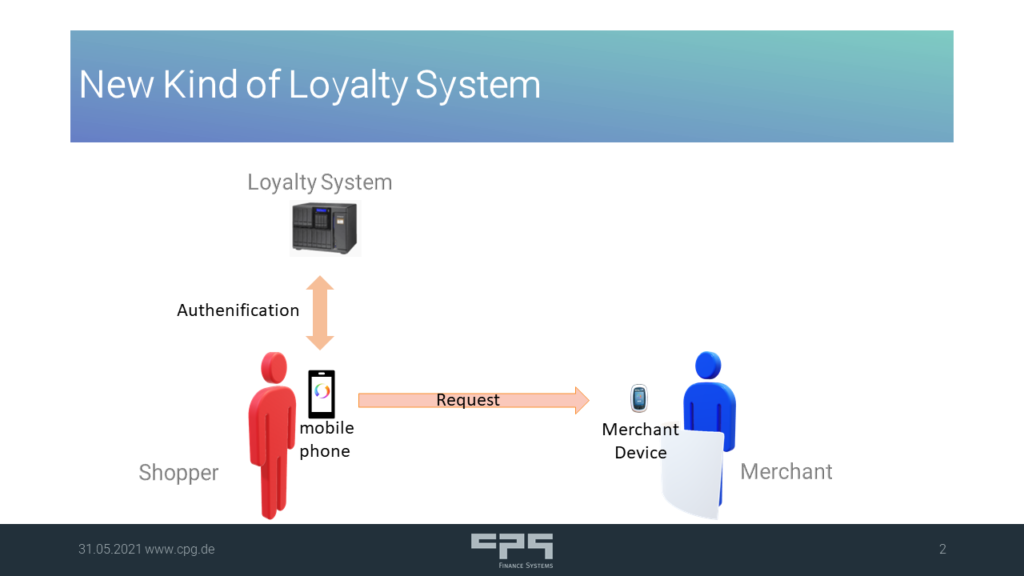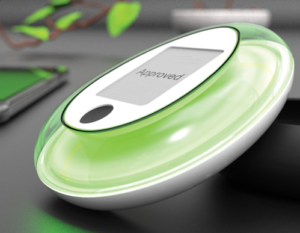 With this technology, touchpoints can be equipped very inexpensively and quickly. It is irrelevant whether the customer is granted a discount, a bonus is issued or access is allowed. The number of processes (e.g. max. 100 rewards), time requirements (e.g. rewards only issued until 12:00 noon) or other limits (e.g. discount on one purchase per week) can be controlled more easily in such a system. A certificate server in the background prevents any manipulation, as every smartphone, every merchant device and every process has its own signature.
There are corresponding installation sets for access systems (parking) or self-service machines.
The underlying technology makes it much easier and, above all, cheaper to create real incentives for customer loyalty. The system is already widely used in Africa and has an EU patent.